Murder Mysteries in Manchester
Site of the world's first railway station and home of exceptional scientific progress, Manchester is a true beacon of excellence in culture, music, engineering and sports. Born as a Roman fort in 79 AD, it's fringed by the Cheshire Plain to the south and the "backbone of England", the Pennines to the north and east.
During the Industrial Revolution, historian Simon Schama noted that Manchester "was the very best and the very worst taken to terrifying extremes, a new kind of city in the world; the chimneys of industrial suburbs greeting you with columns of smoke". A mysterious yet thriving city, a blend of rich culture and modern technology, we love running our cryptic murder mystery evenings here.
We are betrayed... This mystery combines gadgets and espionage to create an experience that will leave you shaken and stirred.
The Game's Afoot! A traditional murder mystery evening with lords, ladies, maids and butlers... And Sherlock Holmes himself!
An offer you can't refuse... There's been a murder at the heart of the mob, if it isn't solved soon police are expecting total war!
Murder Mystery Venues in Manchester
Here are a few venue recommendations in Manchester that are suitable to hold one of our murder mystery events. We may have suggested particular murder mysteries below, but don't be fooled - we can run all of our events at the majority of venues.
Grandly set at the centre of Manchester's vibrant core, The Palace Hotel grazes the Mancunian skyline with its iconic Clock Tower. Built in 1890 it is a stunning gem of Victoria Gothic design and is one of our favourite murder mystery venues in the North. Try our Who Killed His Lordship to travel back in time and enjoy the charm of times gone by.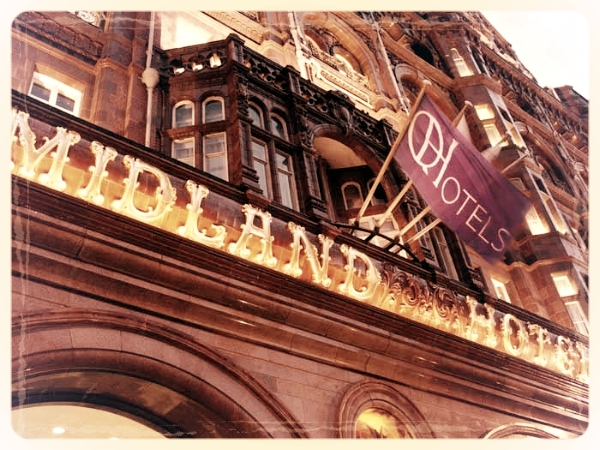 Conveniently located in the heart of the city, the Grade II listed gem oozes luxury, comfort and style. The Midland's 100 year history is captured in the red-bricked Victoriana building with more treasures inside, where you find opulent decor, rich fabrics and shimmering chandeliers. Join us here for our stylish Murder and the Mob.
Radisson Blu Edwardian Manchester
Deep between the walls of one of Manchester's greatest cultural treasures, The Free Trade Hall, sits the Radisson Edwardian. A stylish urban hideaway, this venue is steeped in history and charm. Why not try our opulent On Her Majesty's Service and get in touch with your secret agent skills.
This is just a selection of venues available. For even more choice, and for access to our best rates, contact us to make use of our free venue finding service.