Murder Mysteries in Greater London
Created in 1965, Greater London is one of the 48 ceremonial counties of England and is made up of 32 boroughs and The City of London. Archaically the area was known as the Metropolis and we just love the variety of locations to run great murder mysteries in!

The City of London is the historic core of Greater London, its boundaries almost untouched since the Middle Ages. Just over one square mile in area, it has been at the top of international financial affairs since the 19th century. Temple Church sits here between Fleet Street and the Thames as a vestige of the mysterious order of the Knights Templar. What better place to host your murder mystery night?
We are betrayed... This mystery combines gadgets and espionage to create an experience that will leave you shaken and stirred.
The Game's Afoot! A traditional murder mystery evening with lords, ladies, maids and butlers... And Sherlock Holmes himself!
An offer you can't refuse... There's been a murder at the heart of the mob, if it isn't solved soon police are expecting total war!
Murder Mystery Venues in Greater London
Here are a few venue recommendations in Greater London that are suitable to hold one of our murder mystery events. We may have suggested particular murder mysteries below, but don't be fooled - we can run all of our events at the majority of venues.
A quintessentially Elizabethan manor, Selsdon Estate has over 1000 years of history making it the perfect destination for a murder mystery weekend. The ancient suit of armour dominating the lobby and intricate tapestries depicting historic triumphs set the scene for a fabulous murder mystery evening.
Built in 1860 and set in 16 acres of land, the award winning Warren House has a rich and delectable history. Many royalty, diplomats, and politicians were entertained here through its various ownerships and changing historic events. We love the sumptuous Persian Dining Room, just perfect for our stylish On Her Majesty's Service.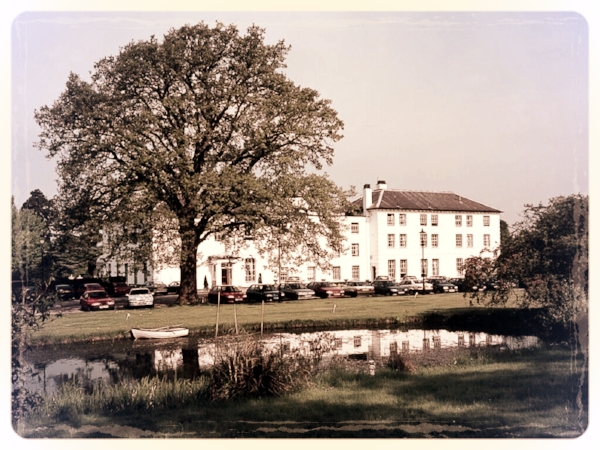 Built around the 1400's, West Lodge Park was initially part of three lodges built at the edge of a 30 square mile wooded deer forest. Set in 35 acres of beautiful green gardens, it offers an oasis of peace and quiet within the M25. We particularly love the Conservatory and the Lancaster Room, both ideal for our classic Who Killed His Lordship.
This is just a selection of venues available. For even more choice, and for access to our best rates, contact us to make use of our free venue finding service.